Sent to you by nunok via Google Reader:
This original collection of shelves is called Ushanki Shelf-Lamp. What is 'ushanki'? It's a Russian fur hat that has an almost rectangular shape. The Decorkuznetsov studio presents these three shelves and lamps in one in different sizes – 'Mom, Dad and son'. The pieces are multifunctional, you can use them as you like. Each piece is of bright blue color. They are really funny and in some way remind of people standing. When you put your things inside, they would seem as if they are exhibited as the shelves look as if they were some art installations. Any modern interior would look great with this decoration and don't forget their functionality!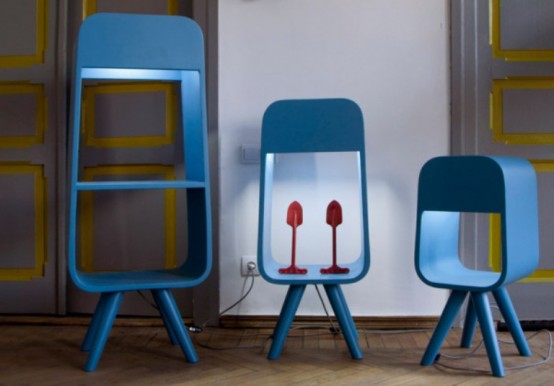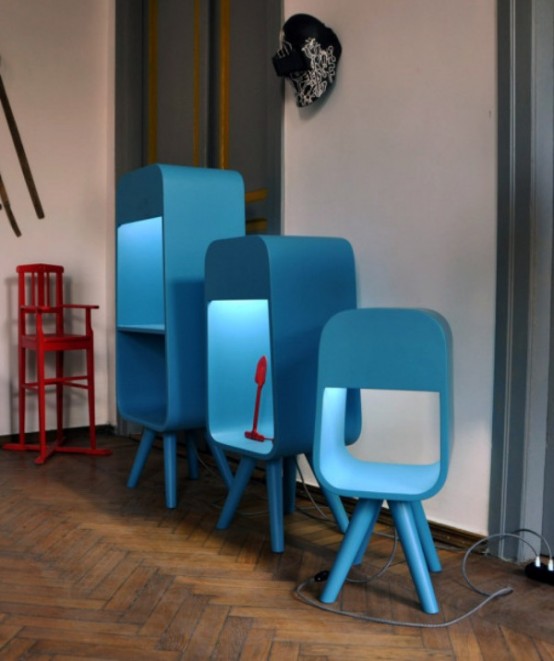 Similar Posts:
Continue reading about Funny And Functional Shelves And Lamps In One...
Things you can do from here: