Sent to you by nunok via Google Reader:
This amazing loft is located on the top floor of a very attractive building on one of the most desired addresses in Stockholm. The building was built in 1885 so the 300 square meter loft features 16 feet ceilings. Besides the loft exposures in all four directions and is blasted in sun from glorious windows. The living space features only exclusive and high quality materials and appliances. There is also an open and very spacious living area with a fantastic wood burning fire place, a custom built bookshelf that emphasizes the height and shape of the ceiling and separate dining area from where you can enjoy the wonderful views over Östermalmstorg.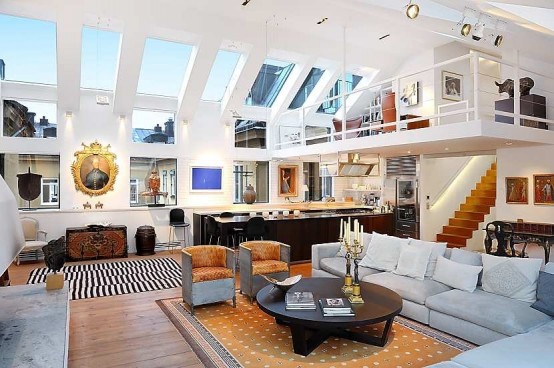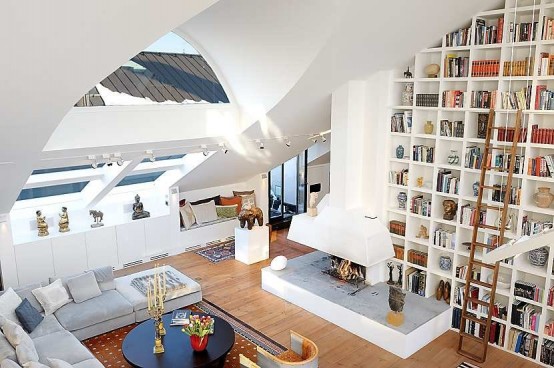 Similar Posts:
Continue reading about Amazing Stockholm Loft With 16 Feet Ceilings...
Things you can do from here: