Sent to you by nunok via Google Reader:
Anna and Marek Lorens, a couple of designers from Warsaw, presented a very interesting concept: a table that reminds of a honeycomb. It's composed from a number of hexagonal elements; the table is very functional: you may open the drawers and put in whatever you want. The design is rather neutral so you may put it in your office or home. The table is manufactured of plywood and aluminum, it has a variety of configurations and finishes. You can even buy it for your kid, it's ideal to hide toys and drawing tools inside it. This table is undoubtedly a very unusual and creative decorative element for any environment.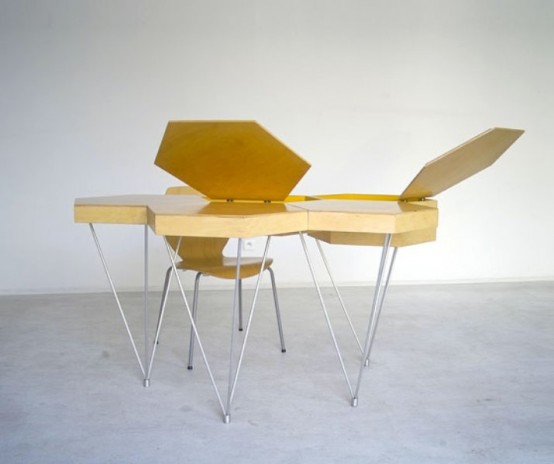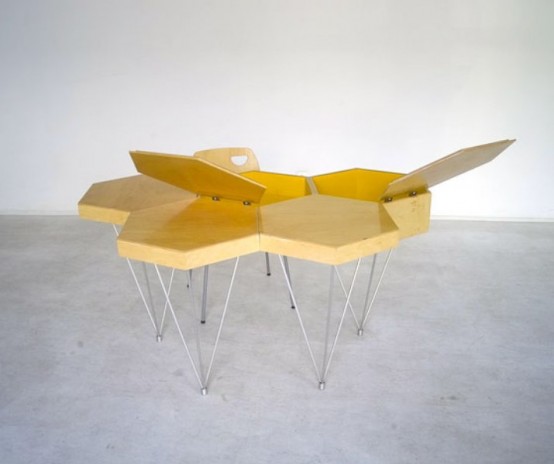 Similar Posts:
Continue reading about Creative Honeycomb Desk For Home And Office...
Things you can do from here: